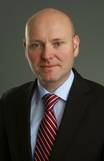 Dr. rer. pol., professor of economics, in particular macroeconomics and economic policy at the Berlin School of Economics and Law since 2012. Previously he was a senior researcher (head of the division of tax and fiscal policies) at the Macroeconomic Policy Institute (IMK) at Hans Boeckler Foundation in Duesseldorf, Germany. Prior to this he was a junior researcher and lecturer at the Cologne Centre for Public Finance and the Institute for Public Economics at the University of Cologne.
Research Interests
Macroeconomic policies: country case studies
Fiscal policy, 'debt brakes' and macroeconomic performance
German and European tax and fiscal policies
Tax policy, redistrubution and macroeconomic performance
Selected Recent Publications
2014 Demystifying a 'shining example': German Public Finances Under the Debt Brake, Gobal Labour University, Working Paper No. 21, International Labour Organisation, Geneva (with K. Eicker-Wolf).
2014 Fiscal policy and rebalancing in the Euro area: A critique of the German debt brake from a Post-Keynesian perspective, Panoeconomicus 61 (1): 21-38.
2013 Finance-dominated capitalism in crisis – the case for a global Keynesian New Deal, Journal of Post Keynesian Economics, 35 (2): 183-210 (with E. Hein).
2013 Austerity in the euro area: the sad state of economic policy in Germany and the EU, in: European Journal of Economics and Economic Policies, Intervention 2/2013, pp. 158-174.
2013 The German 'debt brake': A shining example for European fiscal policy?, Revue de l'OFCE / Debates and Policies, The Euro Area In Crisis, 127, S. 155-188 (with H. Will).