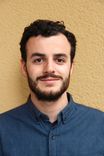 Ryan Woodgate is a research associate and lecturer in macroeconomics and international economics at the Berlin School of Economics and Law, and a PhD candidate at the Université Sorbonne Paris Nord. Thus far, his research has centred on the macroeconomic implications of aspects of neoliberal globalisation, the most prominent issues among which include offshoring, profit shifting, and tax competition. He graduated with master's degrees from the University of Paris 7 & 13 (MA Economic Analysis and Policy) and the Berlin School of Economics and Law (MA International Economics), and earned his undergraduate degree with first-class honours in Economics from the University of Edinburgh.
RESEARCH INTERESTS
Globalisation, offshoring, profit shifting, and multinational production
Intergovernmental policy (e.g. tax) competition
Distribution and growth
Post-Keynesian macroeconomics
SELECTED PUBLICATIONS
Woodgate, R. (2021). Profit-led in effect or in appearance alone? Estimating the Irish demand regime given the influence of multinational enterprises. Review of Evolutionary Political Economy, 1-32. https://doi.org/10.1007/s43253-021-00056-1
Woodgate, R. (2021). Multinational corporations and commercialised states: Can state aid serve as the basis for an FDI-driven growth strategy? IPE Working Papers 161/2021, Institute for International Political Economy (IPE), https://www.boeckler.de/pdf/v_2021_10_29_woodgate.pdf
Hein, E., & Woodgate, R. (2021). Stability issues in Kaleckian models driven by autonomous demand growth—Harrodian instability and debt dynamics. Metroeconomica, 72(2), 388-404.
Woodgate, R. (2020). Can tax competition boost demand? Causes and consequences of the global race to the bottom in corporate tax rates. Review of Keynesian Economics, 8(4), 512-535.
Further work is available here: https://ideas.repec.org/f/pwo304.html
Ryan Sean Woodgate

T +49 30 30877-1053
E ryan.woodgate@hwr-berlin.de

Campus Schöneberg, Building B, Room B 2.56
Badensche Straße 50-51, 10825 Berlin