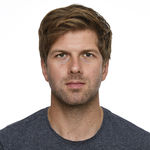 Daniel Detzer, Dr. rer. pol., works as an advisor on financial market policies at the German Bundestag. He was a visiting Professor of Economics, in particular Macroeconomics and International Economics, at the Berlin School of Economics and Law (BSEL). As a research associate in the project "Financialisation, Economy, Society, and Sustainable Development" at the BSEL his research focused on the German financial system and its regulation as well as on the general macroeconomic developments in Germany and the Euro area. He has a practical background in banking, having worked for German and international financial institutions.
He holds a PhD in Economics from the University of Oldenburg. He studied Economics and International Economics at the HWR Berlin. During his studies he went abroad to study at the Canisius College in Buffalo, USA and at the INSEEC Business School in Paris, France.
His research interests are in the areas of Financialisation, financial systems, regulation of financial markets, financial crises and Post-Keynesian macroeconomics.
Selected publications