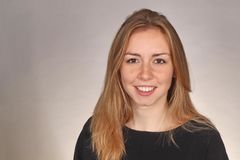 Helena Gräf is a research associate in the research project "Global Value Chains in Germany, India and Brazil after COVID 19 - Beginning of a New Type of Globalization?" (PI: Prof. Dr. Christina Teipen) at the HWR Berlin and works in the research project "Clash or Convergence of Capitalisms: Property Conflicts over Chinese Direct Investments in Germany and the EU" (PI: PD Dr. Stefan Schmalz) at the Collaborative Research Center TRR 294 "Structural Change of Property" at the Universities of Erfurt and Jena.
Previously, she studied B.A. International Business Management and M.A. Political Economy of European Integration at the HWR Berlin and spent two semesters abroad at the Universidad de Montevideo in Uruguay.
As a PhD student at the "Staatswissenschaftliche Fakultät" at the University of Erfurt, she is working on "Green Industrial Policy" in the EU and its potential as well as limitation for a socio-ecological transformation using the example of the EU battery value chain.
Research focus
International and Comparative Political Economy
Sustainability in Global Value Chains
Socio-Ecological Transformation
European Governance
Industrial Policy